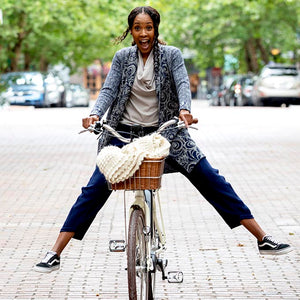 LAST ONES CLEARANCE
Enjoy an additional 30% OFF select styles from the Outlet. These are the last of their kind, you won't get another chance!
SHOP THE SELECTION
about us...
Quality clothing is an investment. Using only the finest natural fibers, we thoughtfully design timeless clothing for women of all shapes and sizes. Our contemporary fashions celebrate Peruvian craftsmanship and rich history in textile arts. With proper care, our pieces will last for many many years.
Ethically and sustainably made in Peru since 1992.